Coronavirus: Effects in Contractual Relationships
The coronavirus "SARS-CoV-2" is increasingly becoming a burden for both humans and the economy. In view of the rapid development the virus, the illness of employees or the official order to quarantine can lead to contracting parties no longer being able to fulfill obligations.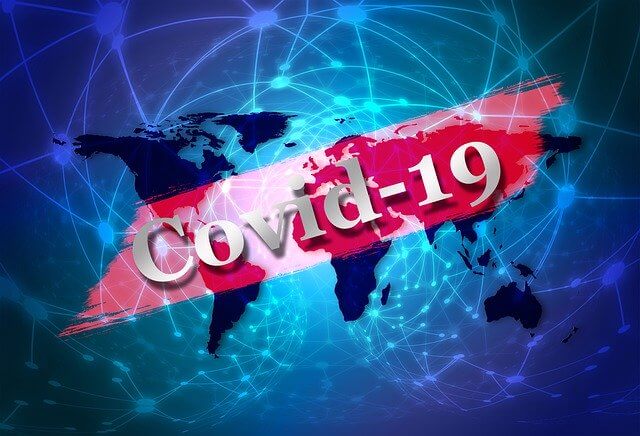 In light of current events, we want to give you a brief overview of the most important questions that arise in this context. You will also find a list of recommendations that we have compiled based on legal requirements and our experience.
1. Information Duties
As soon as it becomes apparent that there will be delays or failures in the fulfillment of contractually owed services, you should inform your contractual partners immediately. Many contracts contain obligations to provide information, for example, in the event that there is a threat of delay in performance.
If the duty to inform is not expressly required in the contract, it may also arise from the law. This is because each contractual partner is obliged to consider the interests of the other party. If the affected contractual party does not sufficiently comply with these contractual or legal obligations, contractual penalties may be triggered. In addition, failure to inform in a timely fashion may lead to claims for damages.
2. Obligation to Provide Services
For many contractors, the question arises as to when they are no longer obliged to provide services and whether this applies permanently or only temporarily. The situation is highly variable, and it depends on the individual case. However, contractors should never generally assume that they are no longer obliged to provide services. If they do, the client might have claims for damages.
2.1 Contractual Guarantees
Frequently, business partners give a contractual guarantee to provide services, in particular to perform at a certain point in time. Depending on the content, this can lead to liability regardless of fault in the case of a service not being provided on time.
2.2 Contractual Clauses on "Force Majeure" / Act of God
Many contracts contain so-called "force majeure" clauses. These are intended to release the parties from their performance obligations in part or in full in the event of an Act of God. They are often limited to the duration of the problem.
Force majeure is an external event that cannot be averted even by the utmost diligence reasonably expected of the parties and which cannot be attributed to the spheres of the parties to the contract. The effects of epidemics may lead to the assumption of force majeure in individual regions. Whether and when you are actually released from a performance obligation - and what rights your contractual partner is entitled to in that case - depends on the form of the clause, its effectiveness, the applicable law, and the specific circumstances of the case.
Contracts should be checked for the existence and effectiveness of "Act of God" clauses. However, under no circumstances should you lightly rely on such a clause! Often, the clauses only have a clarifying meaning and do not extend the parties' freedom of performance beyond the legal requirements. Moreover, a blanket classification of the corona virus as a case of force majeure is not possible. In the event the federal, state, or municipal government orders a curfew, you can generally assume that you are temporarily relieved from performing – if you have to work outside of your home / office, and depending on the curfew's scope.
2.3 Impossibility of Performance
German law provides that a debtor is no longer required to render performance if it is impossible for him to do so. This can also apply temporarily. The debtor may also refuse performance if the debtor's necessary expenditure is grossly disproportionate to the creditor's interest in performance. This sounds abstract, so let me explain it a bit more. In the event of a loss of personnel, individual services or entire projects can quickly be endangered. The cost of finding suitable replacement personnel is high. Other circumstances can also disrupt the provision of services or - supposedly - make it impossible.
The same applies here. For your own safety, do not assume generally that you are not obliged to perform. The legal requirements for "impossibility" or disproportionate effort of providing service are high. If you wrongly refuse performance, you may be exposed to claims for damages - and in addition you may still be obliged to perform. When shopping malls are closed by order of the mayor that public or private facilities giving access to more than 50 persons, then online purchase to be picked up at the store is then really impossible. When a ban on such meetings is over, then the vendor ought to be quickly able to perform.
3. Liability, Withdrawal, Termination, Adjustment of Contract
If you are unable to meet your performance obligations, this may result in claims for damages by the other party. Please note: in principle, the law presumes that you are responsible for the lack of performance. You may have to prove that you did not cause a failure to perform intentionally or negligently.
Which requirements for due diligence have to be met and which operational measures have to be taken can only be determined on a case-by-case basis. However, you should document all measures taken to be able to prove, in the event of a dispute, that you are not at fault if you are no longer able to provide a service.
Failure to provide a service may also lead to a contractual or statutory right of withdrawal or termination. In the worst case, e.g. in the case of a contract with duties on both sides, it is not even necessary to issue a warning to the other party. The assessment of whether and to what extent a contract can be terminated or if the other party can withdraw depends on many factors. In individual cases there may also be a mutual right to adjust the contract.
Our Recommendations:
- Check your contracts for:
guarantees
"force majeure" clauses
contractual penalties
duties to inform
obligations to cooperate
time constraints on performance
- Carry out a risk assessment based on this. Do not - even in the case of a "force majeure" clause - prematurely assume that you are no longer obliged to provide services.
- Inform your contractual partners in good time about impending service failures: early contact with your clients can create a constructive environment and allow equatable solutions for both sides.
- Document all operational measures taken to maintain your business operations. If necessary, you must explain and prove these in the event of a dispute.
- Check whether there is an insurance policy in place to cover any damage you may incur in the event of business closure or loss of service.